This page has not yet been validated or has become obsolete.
Grasmead House
1 Scarcroft Hill
York England
YO24 1DF UK

+44 (0)1904 654 984
Responsiveness to eInquiries:
Services Products Research Specialties:
North England
Yorkshire
LDS
Missing People
Living Relatives
Certificates
Databases
Charts
Location Photos
Assoc.Pro.Genealogist
Society of Genealogists 11
Visit our website at http://www.yorkshirefamilyhistory.org
http://www.linkedin.com/pub/steven-bruce/2b/86a/a09
eXpertGenealogy Professional listing since May 2004


Yorkshire's leading research professionals
Long established members of both the Society of Genealogists (UK) and the Association of Professional Genealogists (USA), Yorkshire Family History are the leading professionals for research within and beyond the boundaries of Yorkshire with access to archival repositories across the county...and beyond.

At Yorkshire Family History we provide a high-quality, professional research service for anyone fortunate to have Yorkshire blood flowing through their veins. A choice of research projects is available, each of which will provide you with an authoritative and meticulously presented account of your Yorkshire ancestry. We also provide research on an hourly rate basis to cater for specific searches of a shorter duration, perhaps to help you break through your 'brick-wall'.

Our family tree charts are unique...they are individually designed and are 'hand drawn' to your requirements. Examples of our family tree charts are available on our website for you to view or to download.

Lets us 'bring you home' to Yorkshire to meet your ancestors...please visit our website for full details and costings of all our services.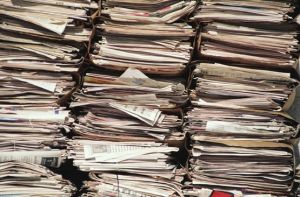 ▲Visit the genealogy professional website at http://www.yorkshirefamilyhistory.org

Professional Genealogy listing viewed 31309 times
Genealogy Professional eXpertGenealogy.com/?x=yorkshirefamilyhistory 647 0
Professional Genealogists, Ancestry & Family Tree History Researchers, Genealogical Research, Geneology, English Cheshire Cumberland Cumbria Lancashire Manchester Mersey Westmorland East Riding Kingston upon Hull Middlesbrough York Redcar Cleveland Stockton-on-Tees Craven Hambleton Harrogate Richmondshire Ryedale Scarborough Selby Barnsley Doncaster Rotherham Sheffield Bradford Calderdale Kirklees Leeds Wakefield Mormon The Church of Jesus Christ of Latter-day Saints Missing People Living Relatives cousin aunt uncle mother father grandmother grandfather sister brother sibling neice niece nephew son daughter grandson granddaughter BMD Certificates Birth Marriage Death Databases Charts Printing Location Photography Association of Professional Genealogists Society of Genealogists