Scotland
UK

Responsiveness to eInquiries:
For your own email program to contact this professional
Services Products Research Specialties:
Free Consultation
Scotland
Highlands Islands
Lowland Scotland
national Archive
Adoption
Living Relatives
House History
Location Photos
UK Ireland Tour 10
Visit our website at http://bluethistlegenealogy.com
eXpertGenealogy Professional listing since July 2006


Family History Research Service in Scotland
Need help tracing your Scottish roots?
Are you a complete beginner at the increasingly popular genealogy game?
Or are you an experienced researcher who would benefit from some local, on-the-spot support?
- whatever the level of your interest in your family's Scottish history, we are here to help you!

Blue Thistle can –

● Search basic Scottish records - although a lot of information is available online, you have to beware of confusion ( and extra expense!) caused by common names.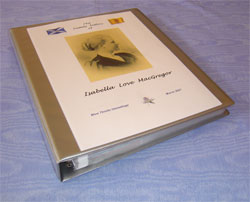 ● Search for fuller Scottish records at Register House and the National Archives in Edinburgh, including wills, property transfers, Church of Scotland and Roman Catholic records.

● Source old photographs of places where your ancestors lived and worked, in Scotland.

● If your ancestors lived on a farm in a rural area of Scotland, the chances are that it still exists, and may not look too different to what it did 200 years ago – why not let us find it and take photos for you?

● Visit graveyards and take photographs. We can report the condition of graves, and leave flowers on your behalf.

● Locate addresses that no longer exist in their old form – we can send you map references, and you can actually view them on Google Earth!

● Research people and places before your visit to Scotland, and help you plan your itinerary.

● Give you a real 'feel' for who your Scottish ancestors were, and how they lived their lives.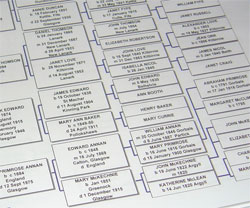 For more info, see our UPDATED WEBSITE with family history FEATURES !

Family History – for all the family!

Family history is fun! All our research is carried out to the highest professional and academic standards, but we specialise in producing a full package of your family history, written up in an interesting, readable format, which your children can enjoy, as well as yourself.

Looking for a really special gift?

For the bride and groom, Blue Thistle's beautifully-produced package of their families' backgrounds makes a wonderfully individual start to their new life together.

For Silver, Ruby, Golden weddings, what better celebration of a happy marriage than to put it in the context of what went before?

For people living in Scotland, a Blue Thistle package tracing the history of their home makes a great New Home gift, or why not just treat yourselves!

What do we need to start?

In general, we need to have at least one known Scottish event – e.g. birth, marriage or death

● to start the ball rolling.

Let us know your requirements, and we can discuss our very competitive prices.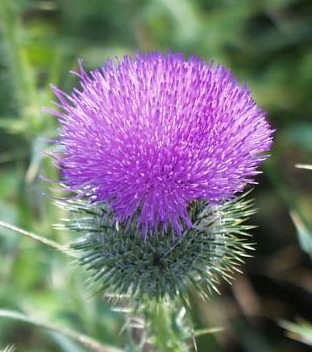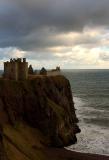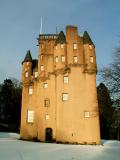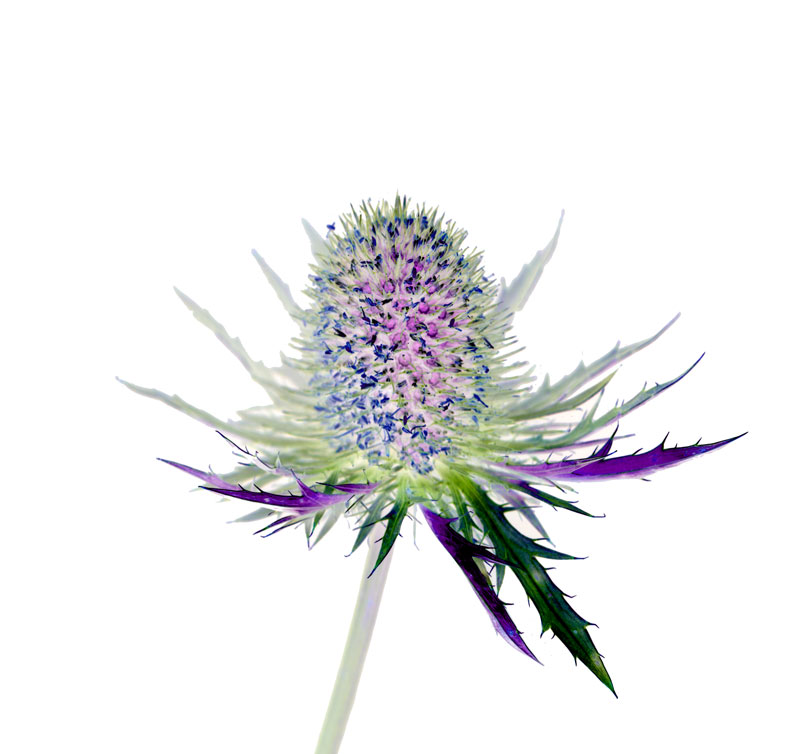 ▲Visit the genealogy professional website at http://bluethistlegenealogy.com
▲Click here for a more detailed genealogy research inquiry/enquiry form
▲Enter your email address and have this genealogy professional contact you.

Professional Genealogy listing viewed 42835 times
Genealogy Professional eXpertGenealogy.com/?x=bluethistle 1326 0
Professional Genealogists, Ancestry & Family Tree History Researchers, Genealogical Research, Geneology, Free Assessment Consultation Scot Scottish Scott Aberdeenshire Angus Forfar Argyllshire Ayrshire Banffshire Berwickshire Buteshire Caithness Clackmannanshire Dunbartonshire Dumfriesshire East Lothian Fife Inverness shire Kincardineshire Kinross-Shire Kirkcudbrightshire Lanarkshire Glasgow Midlothian Edinburgh Moray Nairnshire Orkney Peeblesshire Perthshire Renfrewshire Ross Cromarty Roxburghshire Selkirkshire Shetland Stirlingshire Sutherland West Lothian Western Isles Hebrides Wigtownshire Orkney Shetland Caithness Sutherland Ross Cromarty Inverness Nairn Elgin Banff Aberdeen Kincardine Forfar Perth Argyll Bute Renfrewshire Lanarkshire Selkirkshire Lothians Berwickshire Wigtownshire Kirkcudbrightshire Dumfriesshire Peeblesshire Roxburghshire Ayrshire National Archive of Scotland Adoption Choosen Adoptive Living Relatives cousin aunt uncle mother father grandmother grandfather sister brother sibling neice niece nephew son daughter grandson granddaughter home House History Location Photography British United Kingdom Ireland tours