Jenny Potter
6 Round Chimneys, Glanvilles Wootton
Sherborne Dorset
DT9 5QQ England

01963 210959
Responsiveness to eInquiries:
For your own email program to contact this professional
Services Products Research Specialties:
Free Consultation
Speaker Training
all United Kingdom
some United Kingdom
London
Southwest England
Dorset
Somerset
Wiltshire
Hampshire
Colonial USA
Palaeography
House History
Translation
Location Photos
Degree
UK Ireland Tour
European inn 18
Visit our website at http://expertgenealogy.com/potter
eXpertGenealogy Professional listing since February 2004


Genealogical and historical researcher, and lecturer.
BA PGCE University of Southampton. Over 30 years experience of research. Specialist area: the local records of Dorset, Somerset and Wiltshire, England.

Family history;local history; paleography, transcription of wills and other documents into modern English.

Charges:£20 per hour plus agreed expenses. Please contact me to discuss your requirements without obligation.

Also,lectures, talks and courses.

Locations for research

Dorset: most original records are held in the Dorset History Centre in Dorchester; this now houses the local studies collection as well as the Dorchester Museum collection. The Dorset Archives Catalogue can now be accessed online at www.dorsetforyou.com but the original documents can only be seen at the History Centre. These include:overseers papers; estate papers; property deeds; court records; parish records. Most of the wills proved within the county are also in the Dorset History Centre; an index will be going online later this year. Some Dorset wills are in the diocesan record office in Wiltshire; those wills for Dorset people proved in the PCC are held in the PRO in London.

Somerset: most original records for Somerset are held in the Somerset Heritage centre near Taunton which also houses the collection of material formerly held in the Somerset Studies Library..

Wiltshire: The new Wiltshire and Swindon History Centre, in Chippenham, is where most of the original records are kept for the county of Wiltshire. It is also the Diocesan Record Office, so it is home to a large collection of original wills proved within the Salisbury Diocese.

Genealogy Vacations

If you are traveling to England on the trail of your ancestors you want to make the best possible use of time. I live and work in the south west so I can help you plan your trip to the area.

Together we can assess the evidence you have and decide what what records you need; then I can advise you where to find them, suggest ways to travel and places to stay.

Research assessment, with accommodation and travel planning: £100 [5 hours]
Accompanying you for a day: £150 plus expenses.

B&B Accommodation at Glanvilles Wootton UK

Contact me at Jenny6RC@gmail.com

See https://www.airbnb.com/rooms/391692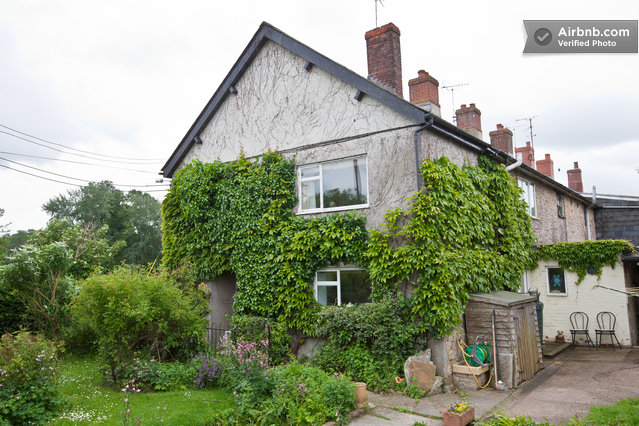 ▲Visit the genealogy professional website at http://expertgenealogy.com/potter
▲Click here for a more detailed genealogy research inquiry/enquiry form
▲Enter your email address and have this genealogy professional contact you.

Professional Genealogy listing viewed 59861 times
Genealogy Professional eXpertGenealogy.com/?x=Potter 478 0
Professional Genealogists, Ancestry & Family Tree History Researchers, Genealogical Research, Geneology, Free Assessment Consultation Speaker Instructor Trainer England English Wales Welsh Scotland Scottish Ireland Irish England English Wales Welsh Scotland Scottish Ireland Irish Westminster Docklands Oxford Leicester Square Covent Garden Piccadilly Circus Notting Hill Kensington Chelsea Bloomsbury Mayfair Whitechapel Trafalgar Square Hammersmith Fulham Wandsworth Lambeth Southwark Tower Hamlets Hackney Islington Camden Brent Ealing Hounslow Richmond Kingston upon Thames Merton Sutton Croydon Bromley Lewisham Greenwich Bexley Havering Barking Dagenham Redbridge Newham Waltham Forest Haringey Enfield Barnet Harrow Hillingdon English Cornwall Devon Dorset Gloucestershire Hertfordshire Huntingdonshire Rutland Somerset Westmorland Wiltshire Weymouth Portland Purbeck Christchurch Bournemouth Poole West Dorset North Dorset East Dorsetshire South Somerset Taunton Deane Sedgemoor Mendip Bath Bristol Avon West Wiltshire Salisbury Kennet Swindon Gosport Fareham Winchester Havant Hampshire Hart Rushmoor Basingstoke Deane Test Valley Eastleigh New Forest Southampton Portsmouth Colonial USA paleography old handwriting palæography cursive Calligraphy home House History Translation Location Photography College University Graduate Bachelor Master Doctor PhD British United Kingdom Ireland tours Europe European accommodation