Lennart Cromberge
Rotterdam Netherlands

+31 6-49801330
Responsiveness to eInquiries:
For your own email program to contact this professional
Services Products Research Specialties:
Belgium
Netherlands 2
Visit our website at http://www.dutch-ancestry.com
Our blog at http://www.cromberge.nl
eXpertGenealogy Professional listing since February 2012


Meet your Dutch/Belgian ancestors
Are you searching for your Dutch ancestors?
I will be pleased to do genealogical research for you. The results will be published in a booklet about your ancestors, provided with illustrations, ancestral chart, distribution map and historical context. Itís possible to add a family or wedding picture of yourself, your parents and grandparents.

Researched and published by a professional!

v Genealogical research in The Netherlands and Belgium.
v Birth, marriage and death of your ancestors
v Professions, residences and other interesting facts
v Family tree and distribution map
v Reliable sources from official archives
v Publication in book format or as a digital report
v Old family pictures can be incorporated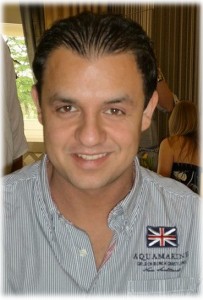 ▲Visit the genealogy professional website at http://www.dutch-ancestry.com
▲Click here for a more detailed genealogy research inquiry/enquiry form
▲Enter your email address and have this genealogy professional contact you.

Professional Genealogy listing viewed 9221 times
Genealogy Professional eXpertGenealogy.com/?x=Genealogisch 2088 0
Professional Genealogists, Ancestry & Family Tree History Researchers, Genealogical Research, Geneology, Belgium Luxembourg Alblasserwaard en het Land van Arkel Het Westland Hoeksche Waard Holland Dutch Amsterdam Hague Drenthe Flevoland Friesland Gelderland Groningen Limburg Noord-Brabant Noord-Holland Overijssel Utrecht Zeeland Zuid-Holland